GETTING A NEW ROOF DURING COVID-19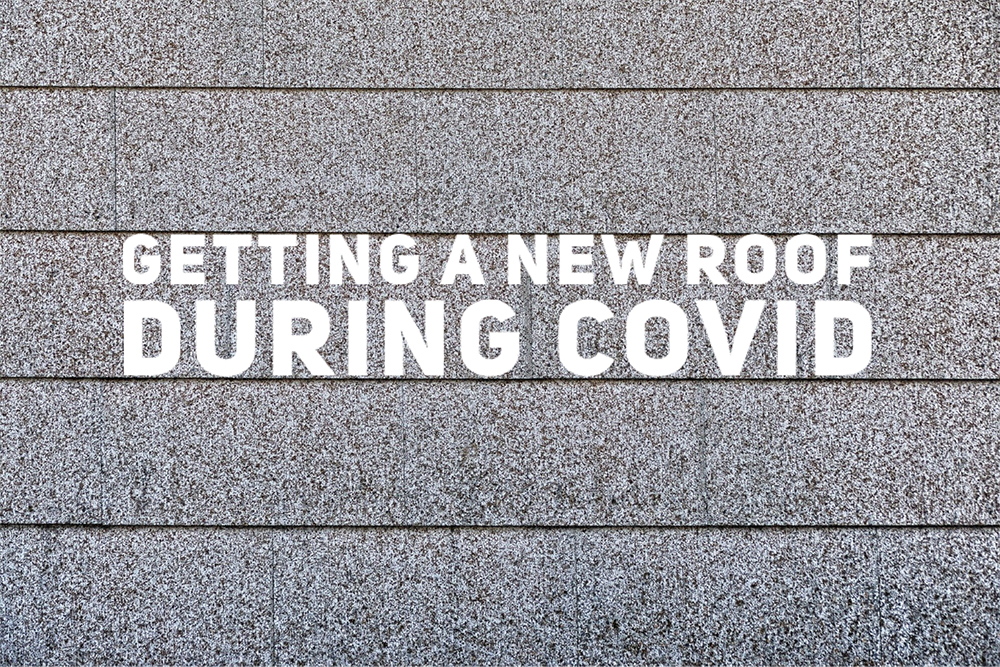 DON'T DELAY!
Can you get a new roof during the COVID-19 pandemic? Although it depends on where you live and the coronavirus restrictions vary by state and in our case by the county and city level, the answer is yes, in Annapolis and Anne Arundel County. 
The restrictions from COVID-19 have closed some industries and changed the way others operate. Roofing falls within the construction category and therefore is considered an essential business in Maryland. Roofs are critical to keeping residential homes weather-tight and safe.
Over the last few months, to best serve our customers, The Roof Guy has transitioned to a safe and healthy protocols for our staff and our customers. We continue to follow social distancing rules, wear masks and local, state, and federal guidelines.
Ask THE ROOF GUY about our safety protocols, including how we are disinfecting tools, vehicles, work attire, and other equipment. We always follow the safety measures outlined by the Centers for Disease Control and Prevention  and World Health Organization.
Why You Shouldn't Delay Roof Replacement
Your roof plays a critical role in helping to protect your home from the elements, especially with the heat we have been experiencing this summer. It's important to get your roof replaced as soon as possible to help prevent other issues or severe damage to your home, such as persistent leaks, water damage and mold. 
Believe it or not, the entire process of hiring a roof contractor, getting an estimate for a roof replacement, and even picking out roofing shingles can all be done online and over the telephone, preventing you from ever having to leave your home.
Here's how you can work with The Roof Guy without meeting in person:
1. Contact us online via email, chat, or text or call to schedule a "virtual" appointment.
2. During your virtual appointment, ask questions about estimates, costs, and the replacement process. You can always call us any time for additional information via email, text, phone, or video chat sessions
3. To provide an estimate, we need to know the dimensions of your roof. The Roof Guy uses cutting-edge technology to take your roof measurements so there is no need for us to meet in person. If needed, you can also provide us with photos or videos of roof damage or areas that need repair via email, chat, or text. Please only take pictures or videos from the ground or a convenient window. For your safety,  a direct roof inspection is never recommended.
4. Once we have all the information we need to provide an estimate, we will email or text it to you to review it from the comfort of your own home.
5. Finally, all paperwork, scheduling, and payment can be completed easily and securely through non-contact practices. 
You can rely on the expert staff of The Roof Guy to help you select the right roofing system for your home, keeping your needs andyour budget in mind at all times. 
Call For Your Free Estimate Today! 
After nearly 2 decades in the industry, the pros at The Roof Guy know how to provide accurate, all-inclusive estimates for new roof projects large and small. We'll put all the details in writing for you, including our 100 percent satisfaction guarantee. Call (410) 570-4956 today – we will make every effort to respond to our customers within 24 hours.