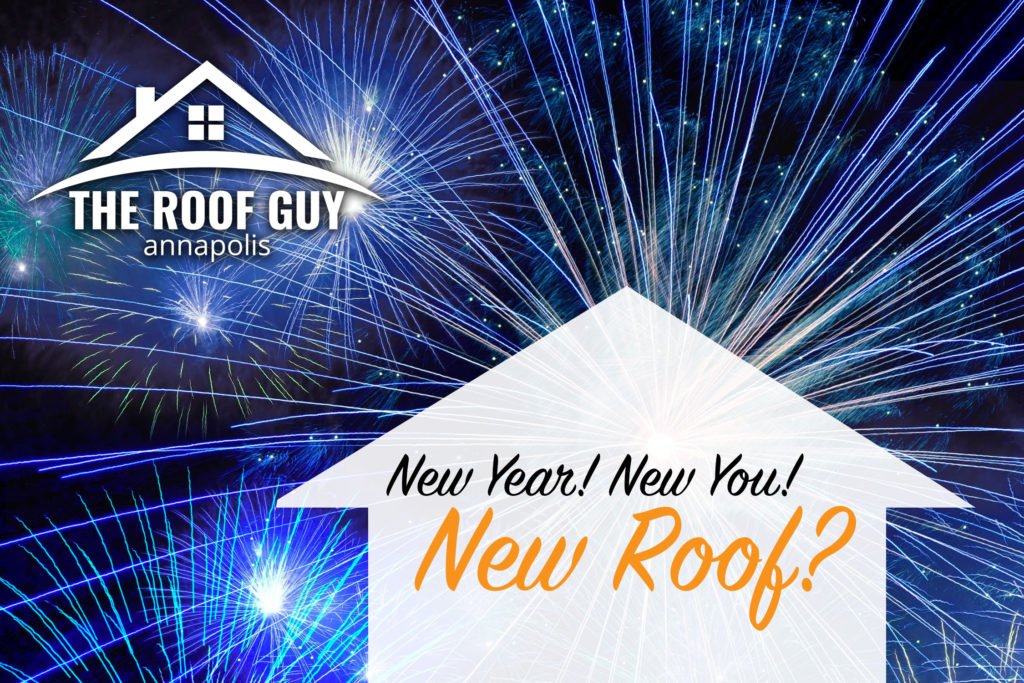 The need for a new roof is more obvious in some cases than others, but the decision is always an important one. A new roof is a significant investment that has a direct impact on the value and appearance of you home. The Roof Guy can help you determine if now is the right time.
It's important to replace your roof at the right time. Waiting too long to replace your roof could end up costing you more money. You can expect your roof to last somewhere around 20 years, but over time, your roof takes a significant beating.
Unless there are obvious signs that you might need a new roof, like water coming into your home, you may not know whether roof replacement is the answer. Besides having a leaky roof, there are other reasons why it might be smart to consider roof replacement.
Here are the top 7 reasons to have new roofing installed on your home:
Repairing storm damage
Storms can damage roofing in many ways. High winds sometimes blow roof shingles off the roof, creating areas that need to be re-roofed. Wind can often cause damage to the roof structure as well as roof shingles. Rather than make spot repairs following storm damage, it's often smarter to replace the roof.
Damaged Shingles
Wind, rain and sleet can damage the structural integrity of your shingles. Without replacing the damaged shingles, water from rain, sleet or snow can get inside the structure of the roof and cause disastrous and costly problems for homeowners.
Increasing home value
Thinking of selling your home? Some homeowners decide to install new roofing as part of their preparation for selling a house. A new roof can older home look brand new. In addition to adding to the curb appeal of your home, a new roof offers financial security to a prospective homebuyer. The new owner won't have to worry about roof replacement or common roofing problems for a long time.
Replacing a worn roof
Roof shingles typically last anywhere from 15 to 25 years. Unfortunately, factors such as storm damage, ice damming, and mold or moss growth can significantly shorten the life of any roof. You risk even more severe problems like rotted roof framing and leaks that can damage you home – inside and out.
Completing a major remodel
Thinking of building an addition? Or adding skylights to your home? Major remodeling projects like these involve changes to your roofline and will require the installation of new roofing. Many homeowners choose to have a new roof installed – rather than trying to mix and match new roofing with the old roofing.
Rotted and Molding Wood
If your roof has damaged shingles, there may already be damage to the wood and drywall within your roof. If moisture has already found its way into your roof structure, you may need a much more serious service. The Roof Guy often see this problem with homeowners who are unaware that their shingles are damaged.
Damaged Gutters
Gutters play a critical in keeping your roof in working condition – helping to move water and moisture from your roof when heavy winds, rain and hail come during storms. It's a good idea to check your gutters on a regular basis, particularly after a storm has occurred. If you see any damage, make sure you contact The Roof Guy immediately to assess the condition of your roof.
We understand that replacing your roof is a big investment, which is why our experienced roofing professionals will provide you with a high quality system that will give you peace of mind. From the roofing installation to the cleanup, you've come to the right place for roofing services in Annapolis and Anne Arundel County that you can trust.
The Roof Guy specializes in new roof installations in the Annapolis and surrounding area. Our expert roofers will evaluate your home's roof and help you decide if roof replacement is necessary and worth the investment. Contact us today to schedule your FREE estimate.