PREPARING YOUR ROOF FOR WINTER
Preparing your roof for the fall and winter can go a long way when it comes time for nasty weather. It's not hard to get your home ready for the winter months, it just requires a bit of planning! The Roof Guy wants you to be sure your roof is ready for the cold months ahead that can take a toll on your roof. Protect your greatest investment – you're home.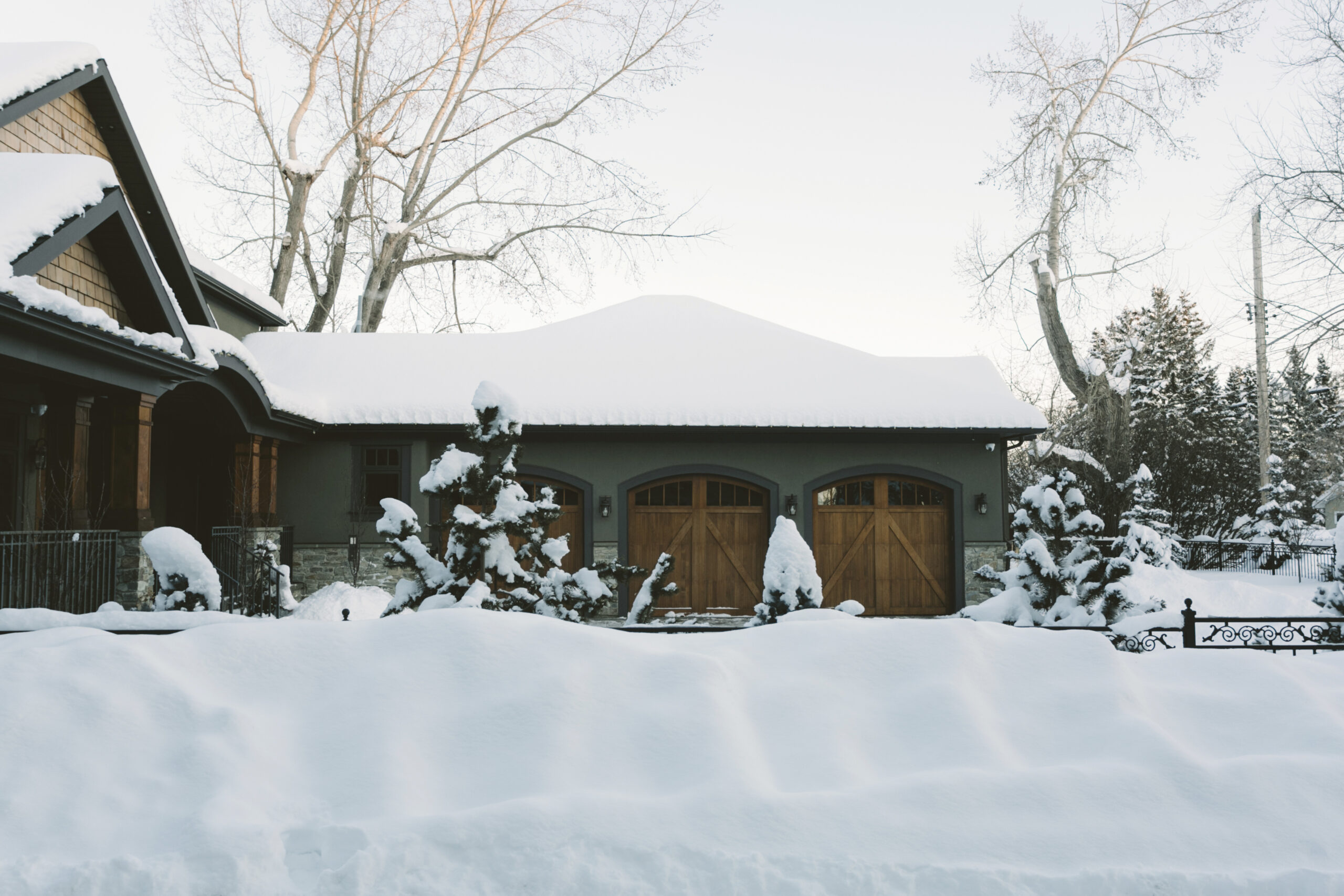 MAKE SURE YOUR GUTTERS ARE CLEAN
Gutters have only one job – to move water off the roof and away from the house. As the leaves start to fall, it's important to keep them out of the gutters. Clogged gutters will result in water build up in the roof system where it will eventually lead to rotting inside and outside. It only takes a bit of time, but cleaning your gutters can save you from a lot of financial stress down the road.
CHECK YOUR SHINGLES AND CLEAN DEBRIS
Any debris on your roof can cause a lot of issues – – including sticks, pinecones, and even toys. Keeping your roof free of debris will not only improve the appearance of your roof but also maintain its integrity. Finding and replacing damaged shingles before the winter weather hits will help save money in the long run. If you see cracking, curling, buckling, blistering or loose shingles it may be time to replace your roof. Call The Roof Guy for a free roof evaluation.
DON'T FORGET TO CHECK THE INSULATION AND VENTILATION
Proper insulation and ventilation in your attic protects your roof by preventing ice dams from forming and reducing moisture. Vents are often sealed with neoprene or rubber, both of which can dry and crack with age and become vulnerable. Inspecting and repairing vent seals can help protect your home from water and unwanted pests.
Contact Us Today
The bottom line – making roof maintenance apart of your regular fall maintenance routine will not only save you from costly repairs, but it also extends the life of your roof. A well-maintained roof can last you up to 25 years.
If you need to replace your roof before the harsh winter hits, now it the perfect time. The Roof Guy here and is ready to assist! Call us today at 410.570.4956 or visit our website www.theroofguyannapolis.com
The Roof Guy is a residential roofing contractor serving Annapolis and Anne Arundel County and the surrounding area.