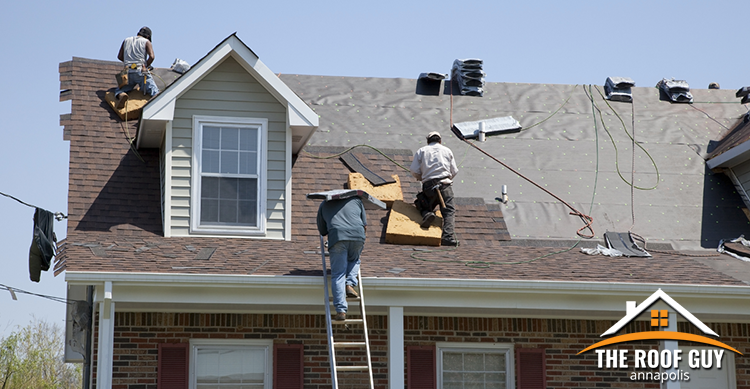 Roof Replacement 101
There are many signs you may need a new roof. After careful contemplation, you have decided that it is time to replace it. But did you know there are many roofing material options? We are here to warn you to be cautious and learn the basic of roof replacement. Knowledge is power! A new roof is quite an investment, Inform yourself about all the choices; that way you can make the best decision. Remember that, above all functionality prevails over personal preference. Be pragmatic, and your roof could last 25-30 years!
5 Types of Materials
Asphalt Shingles — These are the most basic, easily accessible, and least expensive. They get the job done, but may not be the most attractive.
Wood Shingles — Pricey and aesthetically pleasing. A little harder to find so it could affect your completion date. Further, they may not be the most practical choice depending upon where you live.
Metal Roofing — A little pricey due to the complexity of the installation technique and the cost of the material. But long-lasting and unique.
Slate Roofing — This is an attractive option, primarily when used on historic structures. But expensive and somewhat dangerous to install.
Rubber Slate — A newer option. Rising in popularity because they are constructed of recyclable material, and they look great.
Roof Replacement vs. New Roof
Did you know there was a difference? A roof replacement entails stripping off the old materials and replacing them with new. Here is the caveat: if the roof structure is old and weak, applying new materials over it could cause weight issues. Conversely, if the framing structurally sound, be wary of a contractor who insists it needs replacing.
The Overall Cost Determination
There are several elements for consideration which affect the final cost of your roof replacement. First, and most obvious, are the materials. Second is the complexity of your roof's design; meaning the pitch, slope, or if there are many architectural eaves. Third, what part of the country you live in also affects the cost. Fourth, roofers speak in square feet, so your total square footage is another factor. Depending upon these and other minor elements, your roof replacement could cost an average of $4,500 to $12,000. That is a big range for sure. We suggest getting multiple estimates.
For Everything, There is a Season
The timing never seems convenient when your roof needs replacing. However, when it comes to the weather, some seasons are ideal. While in other parts of the country with harsh winters roofers cannot work, here in the Delmarva Area roofers can work all year. But during periods of heavy rain or cold snaps, you can expect roofers to take a break.
How Long Does It Take?
A total roof replacement can take anywhere from 2-7days depending upon many circumstances. It is best to be patient knowing that while you may be inconvenienced for a few days, your new roof is worth the time and investment!
Contact the Professionals
If you are in the market for a new roof, contact The Roof Guy of Annapolis. We pride ourselves in offering a fair price for a quality product. Schedule your free roof evaluation today!