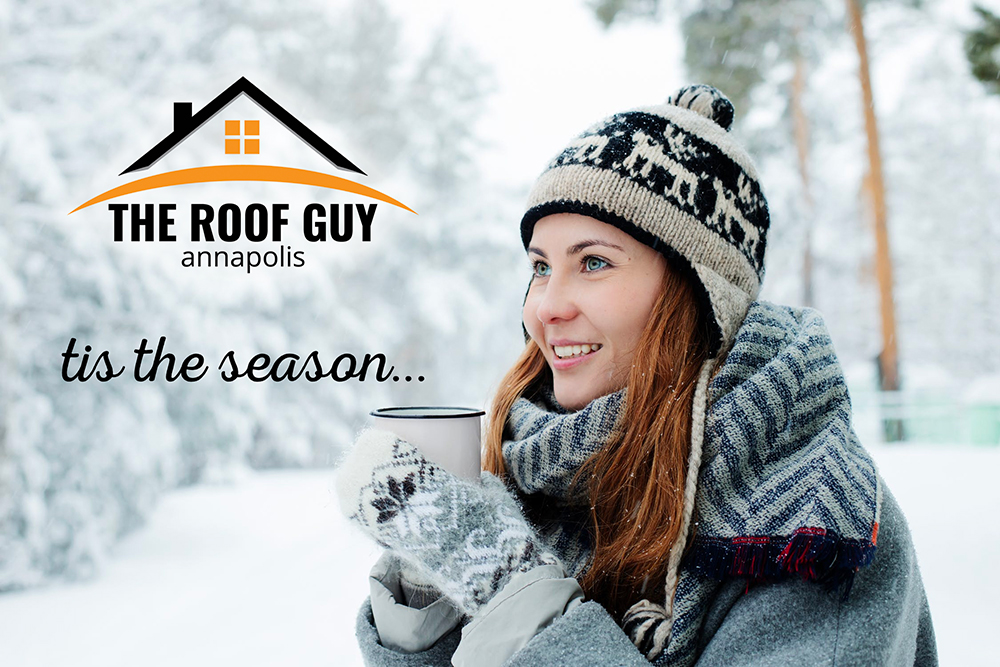 The Holidays are right around the corner and that means winter weather is on it's way. During this time, your roof will need special protection to protect your home from excess moisture and possible leaks. We have some invaluable cold weather roof maintenance tips that will ensure your house is protected this winter and into spring.
Tip #1
Make sure your gutters are clean and free of debris, and your downspouts are clear. And, if downspouts drain into underground spouts, ensure they are also clear. That way, you will avoid excess water to back up and cause damage to roof rafters and sheathing. You never want to have an exorbitant amount of water just sitting next to the surface of your house. It can seep in and cause water damage.
https://theroofguyannapolis.com/roof-leaks-and-storm-damage/
Tip #2
Clear debris off your roof. It may be inadvertently plugging drains. This could create a significant issue, especially for flat roofs. On slanted roofs, branches and debris in valleys, near skylights, or around chimneys may hinder runoff. Therefore, creating puddles, and water backup under flashings and shingles, resulting in roof leaks. https://theroofguyannapolis.com/condensation-leaky-roof-tell-difference/
Tip #3
Check around pipe and vent flashings. Make sure the flashings are in good shape and intact. Also, inspect the sealant to make sure it has not dried out or lost its elasticity. Remember, pipes and vents may expand and contract with the weather. So, you need to ensure this will not create gaps where water can enter.
Tip #4
Inspect your skylights for proper seal. Make sure they are secure. Improper seals allow wind-driven rain during a storm to leak into your home. We recommend that you stay vigilant and check around skylights at the start of every season.
Tip #5
If you have a flat roof, carefully check the surface, often, for any deterioration or injured shingles. Any damaged or curling shingles are the first signs of wear and tear, and could prove disastrous on a flat roof. Tip #6 Schedule a professional roof inspection. It is your best defense to keep your roof in its optimum shape for the winter months. The Roof Guy will ensure your roof is free and clear of debris, and that all of your shingles are in tip-top condition. Follow these roof maintenance tips, then, contact The Roof Guy to schedule your appointment today. https://theroofguyannapolis.com/free-roof-evaluation/