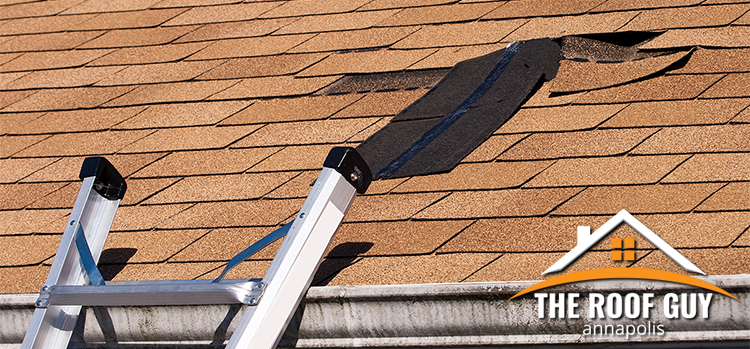 Do not wait until it's too late.  Learn how to perform a quick inspection of your roof for damage or weaknesses.  Storms in Annapolis can frequently cause damage to new and aging roofs alike. Unchecked roofs can bring unexpected disasters.
Easy to do but often over looked, an annual roof inspection can help you catch little issues before they turn into big expenses.
Don't like heights? Don't worry. You can inspect your roof from the ground with the assistance of binoculars. We'd rather you not be up there anyway. Walking on your roof is dangerous and causes damage.
First, walk around the perimeter of your house. Not any issues you may see.
Look for the following;
Shingles that don't seem right. Maybe they are aging, curling, buckling?
Missing shingles or broken shingles
Black staining is normal, but moss and lichens can be a sign of decay the shingles.
Cracking and missing caulk
Cracking or missing boot covers from around vent pipes
Look for sand or grains in your gutter. This can be from wearing shingles.
Make sure that no debris stay on the surface of your roof. Any build up of debris can obstruct the proper draining of your roof causing premature failure.
If you have a fireplace and/or skylights, perform an interior inspection regularly to ensure that no moisture is building up behind the dry wall. Inspect the ceilings in your home often. Any watermarks or staining could be caused by a leak in your roof.
Some repairs you may be able to perform yourself, others you may need to consult with a professional. If you find that you roof is in need of repair or have further questions on an area of concern you may have please do not hesitate to reach out to The Roof Guy.